West Virginia Schools Safety Conference to feature retired Columbine principal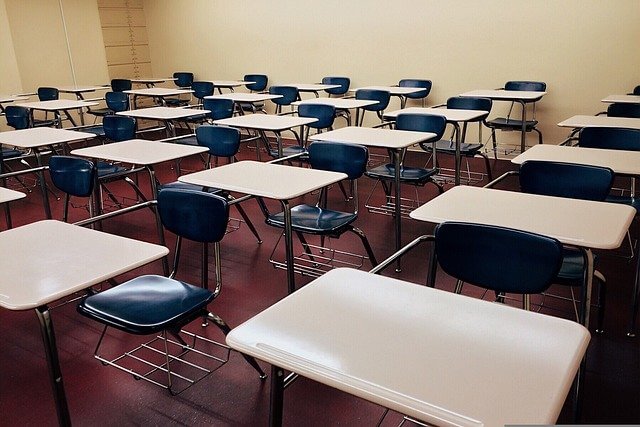 CHARLESTON, W. Va. – Safety in West Virginia Schools will be the topic of discussion Thursday in Charleston and will include national speakers.
The 2022 West Virginia School Safety Conference hosted by Mountain State ESC will take place from 8 a.m. to 4 p.m. at the Charleston Marriott Town Center. Guest speakers covering a range of school safety issues will be Frank DeAngelis, retired principal of Columbine High School; Molly Hudgens, school trustee and Congressional Medal of Honor recipient; Rob Cunningham, Assistant Secretary to the Cabinet of WV Homeland Security; and Chief John Newman, Hillsborough County Schools Safety Chief and safety expert Marjory Stoneman Douglas.
This event is for school administrators, law enforcement officials, school safety directors, emergency managers, school safety officers, school resource officers, probation officers, members of school crisis team, educators, community leaders, industry solution providers and mental health professionals.
DeAngelis spoke to MetroNews on the eve of the event.
"I never thought that when Columbine came along 23 years ago we would still be talking about it and making the same mistakes. We have to learn that these are our children and this has to stop," he said.
DeAngelis has been an educator for the Jeffco School District in Littleton Colorado since 1979.
He retired in June 2014 after 35 years at Columbine High School. He is currently a safety and emergency management consultant for the Jeffco School District in Colorado, and continues to travel nationally and internationally, speaking and consulting.
DeAngelis recalls the horrific day of April 20, 1999, when gunmen opened fire inside the high school, killing 13 people.
He said a key point from his talks on Thursday would be the need for resource officers at a school and said that could have made a difference in 1999.
"We actually had a school resource officer who was engaged in gunfire and the protocol at the time was different, they had to wait for SWAT. But if that school resource officer could have gone to that school immediately, I really believe we wouldn't have lost the 13 lives in Columbine that we did," DeAngelis said.
The event kicks off at 8:30 a.m. with opening remarks from DeAngelis as he presents "Columbine Leadership Lessons and Beyond." Hudgens and Newman will have similar presentations followed by questions and answers. Cunningham to deliver 'West Virginia Schools Safety Update' from 2-2:45 p.m.
SEE: Conference agenda
DeAngelis said every state is different when it comes to solutions, but what works in one state should be tried in others. He said he would talk about Indiana's plan that stands out, having advisers, resource officers and other officials attend safety conferences every year.
He said there are multiple factors as to why these events are happening again and again in the United States.
"There are gun laws that need to be changed, but we can't underestimate other roles. I worry when I hear schools and school districts removing social workers and counselors. We need to discuss the role that social media plays in the lives of our students.