Watch Now: Charleston Middle School Students Clean Up Rural Ashmore Cemetery | Education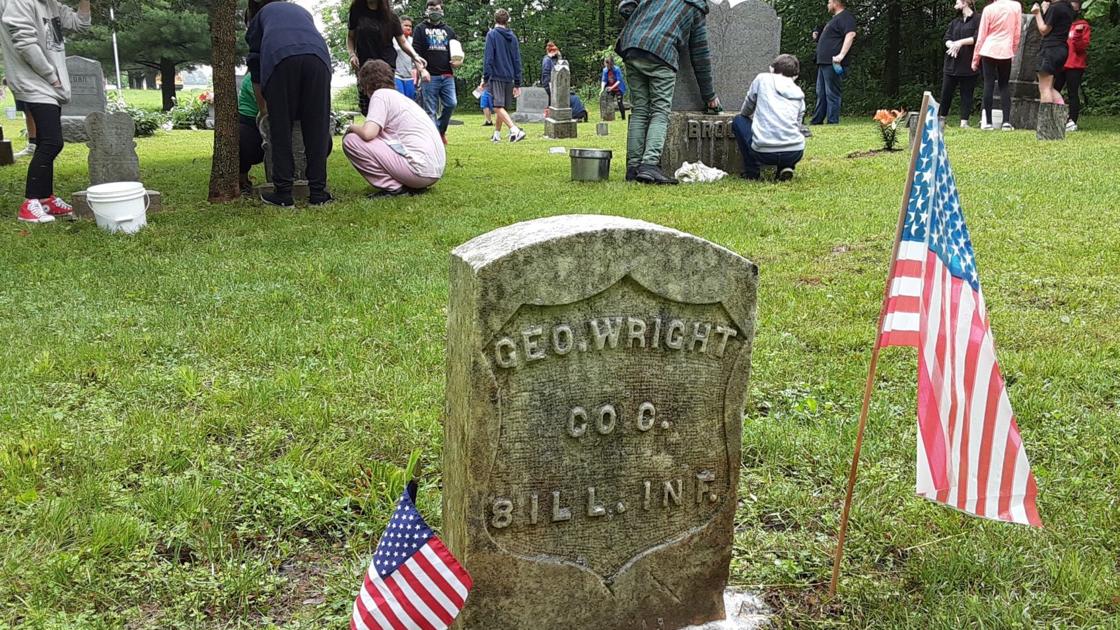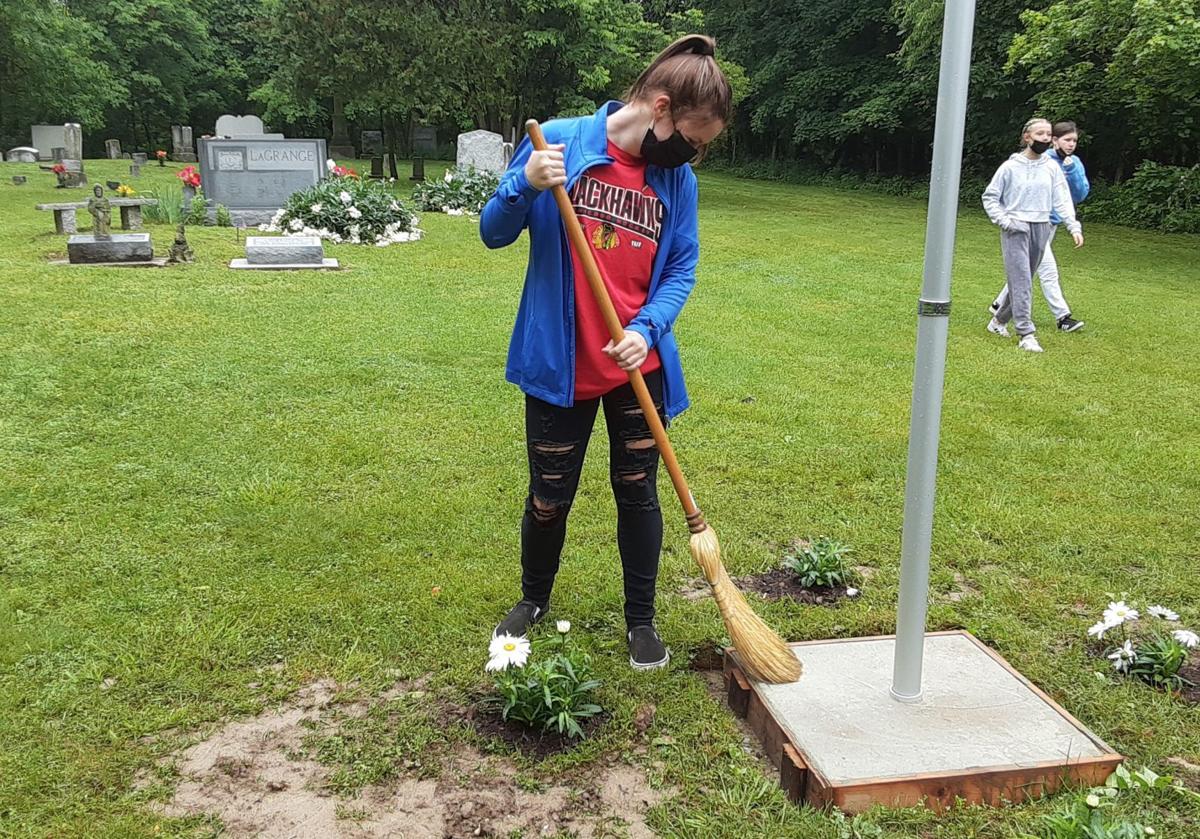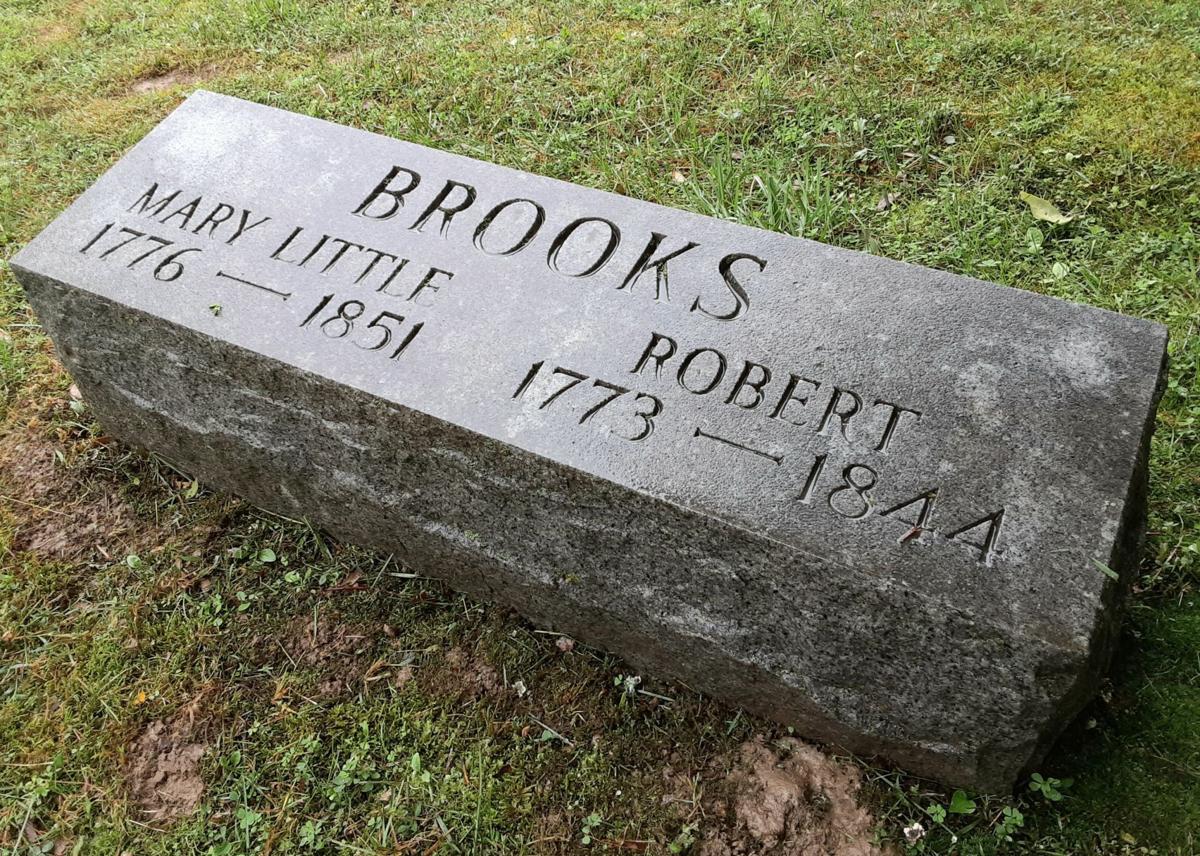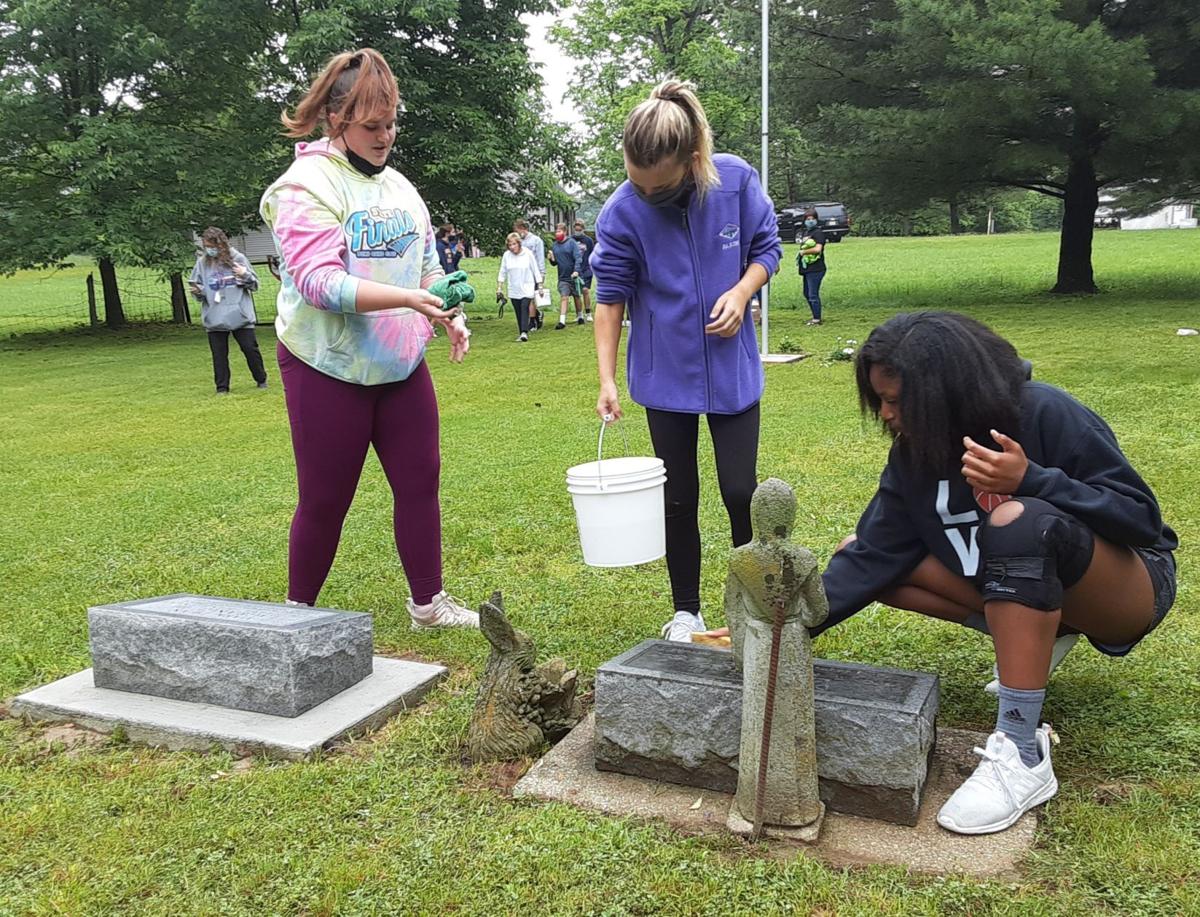 ASHMORE – Brooks Cemetery is located on private property at the end of a gravel driveway in the countryside of Ashmore, so the more than 80 graves there rarely receive visitors.
However, the cemetery was filled Friday morning with seventh-graders from Charleston Middle School as they completed a cleanup project and placed American flags at veterans' graves in time for Memorial Day.
Owner Carolyn Lagrange, 80, from Coles County which now resides in the St. Louis area, walked through the cemetery with her Australian Shepherd, Foster, and visited the student volunteers as they wiped the gravestones . These monuments included the tombstones of her husband, Mark D. Lagrange III, and her son, Douglas B. Lagrange.
"I am delighted to think that the children will always remember it," said Lagrange, adding that the students were learning the history while providing the necessary upkeep of the cemetery. "(My husband) would be so happy if the kids would come here to do this."
Michael Pitcher, a social studies teacher, who works with the school's seventh-grade gold team, said the students adopted Brooks Cemetery as part of the school's veteran service project this year. He said they started the project on Veterans Day, Nov. 11, then cleared overgrown vegetation along the fence and worked on other landscaping.