Rosie Huntington-Whiteley says Victoria's Secret 'missed the boat' amid cultural change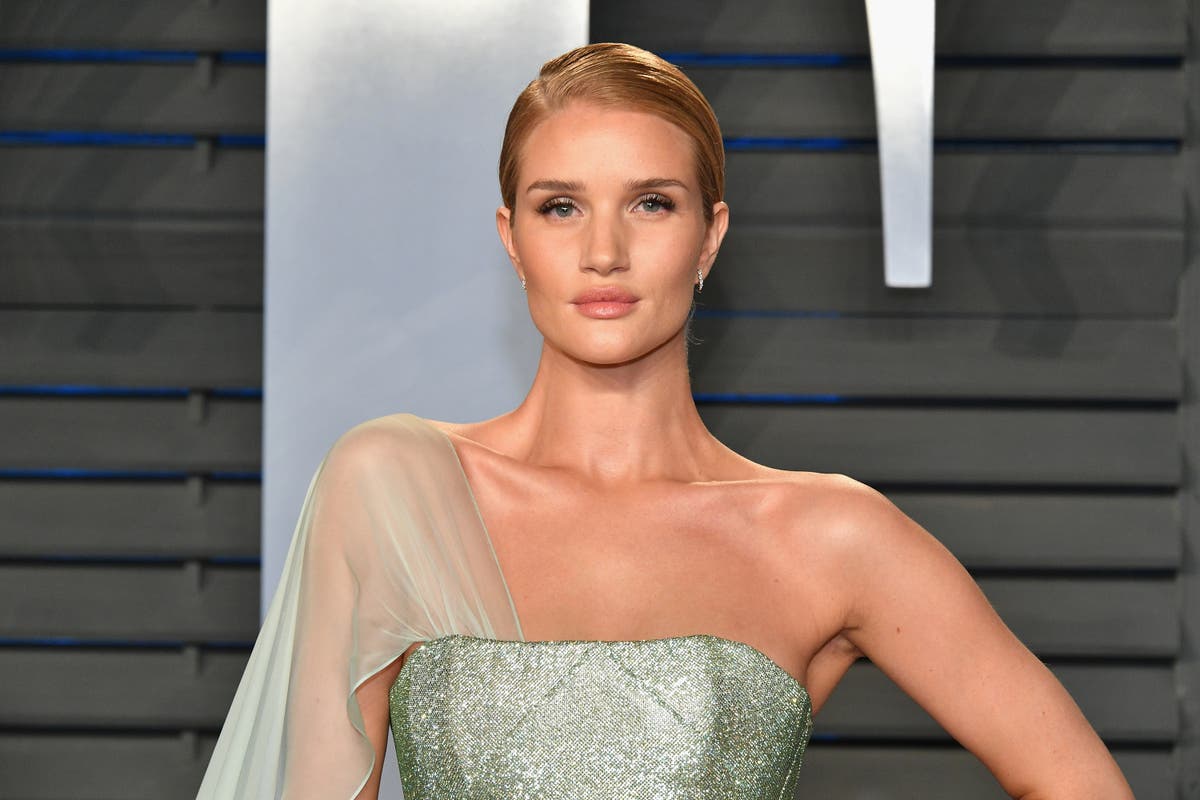 Rosie Huntington-Whiteley reflected on her time as a Victoria's Secret angel while revealing her belief that the lingerie company "missed the boat" with its attempts at rebranding.
The 34-year-old, who recently revealed she was pregnant with her second child, spoke about the brand's controversial past and recent attempts to overhaul its image during an interview with Sunday Times.
From 1995, the company promoted its latest offerings with the annual Victoria's Secret Fashion Show, where the brand's iconic Angels paraded in lingerie and wings. However, in 2019, amid controversy and a drop in viewership, the brand announced that the fashion show had been officially canceled.
In June 2021, Victoria's Secret announced its latest offer to revamp its image, with the lingerie company showcasing The VS Collective and revealing that it had replaced its angels with ambassadors like Megan Rapinoe and Priyanka Chopra.
At the time, the company's chief executive, Martin Waters, said the change was aimed at re-establishing Victoria's Secret as an "advocate" for women's empowerment.
According to Huntington-Whiteley, who last attended the fashion show in 2010, it was a "different time" when she last worked for her former employer.
"It was another time and it's crazy [to say that] because it was 11 years ago, which is not that long ago, "she said.
The model, who was the fifth highest-paid model in the world in 2017 with an income of $ 9.5 million according to Forbes, then revealed that she believed the brand had failed in its attempts to embrace the cultural shift that had taken place over the past few years.
"I think Victoria's Secret really missed the boat by expanding over the last few years and really listening to the cultural shift in what people are looking for from their brand," she told the store.
In addition to the decision to replace the brand's Angels, Victoria's Secret has also broadened its representation in recent years to include transgender and plus-size models – after the company's former marketing director Ed Razek was criticized for controversial comments he made about the casting of plus-size models and inclusion of transgender models in fashion shows.
Reflecting on the company's latest attempts to rename, Waters previously said The New York Times: "When the world changed, we were too slow to react.
"We had to stop worrying about what men want and what women want. "
Huntington-Whiteley isn't the only former Angel to speak out on the lingerie brand's need to rebrand, as Heidi Klum previously said it was 'it's about time'.
"It was about time, that's all I can say. It was time ", the model, who was an angel from 1999 to 2010, Recount The Sunday project in July. "As a model you go there, you are happy to have a job. When you are not the business, you do as you are told. But finally, looking at it now, I'm like, it's about time. "