Let's talk about SCHOP! Reality of Raleigh | New York Amsterdam News: The New Dark Sight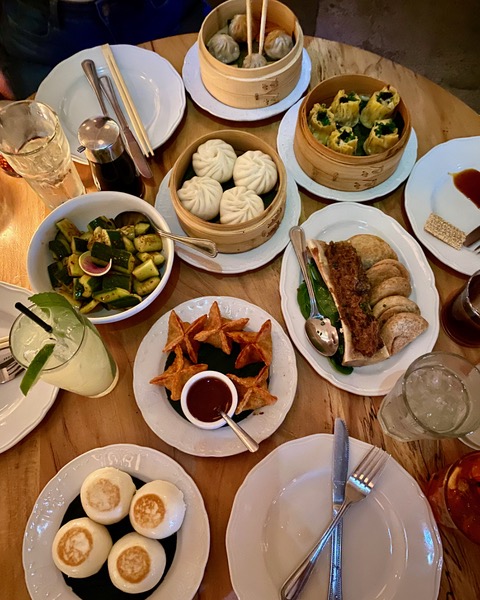 You all ! I miss you. I send you lots of blessings, joy and of course good food vibes.
It's been a minute since I put my fingers on the keyboard to connect with you on this life in food. What I can tell you is … HE … HAS … BEEN … A LOT! I continue to move forward at a decent pace with my job as a food editor at The Spruce Eats.
There are many spreadsheets, SEO and growth assessment, editing and developing new content. Please watch my first video for our "It's Elementary" series on YouTube. I take a look at what makes chili chili. It was a lot of fun to shoot and it reminded me why I love doing what I do.
Speaking of loving what I do, I remember a food and fun weekend with my coworkers in Raleigh, NC. While two of my co-workers Lauryn and Kristin were on the plane, I went downstairs with my furry sons over Labor Day weekend to stay with our co-worker Victoria.
We attacked the weekend with aplomb! Victoria made us a spreadsheet (yes, a spreadsheet) of all the places we went. However, there would first be epic tuna fondants and a sparkling rosé followed by the toasted Mekelburg chocolate babka (as smuggled by Kristin of Brooklyn) on trend.
Our first dinner was at the Bhavana Brewery in downtown Raleigh. Monastic-looking space with marble, wood and white. Outstanding craft beer and an Asian inspired menu that can't stop, won't stop.
We first filled the table with incredible traditional cocktails with an Asian twist and hearty dim sum appetizers of Rangoon crab, cucumber salad, soup dumpling, shu mai, sweet pork buns and scallion pancakes with tail. of beef, marrow, coconut jam. INHALED! It was all terribly ridiculous.
We almost balked at the entrees of anything we had ever eaten, but thank goodness we didn't. Mapo tofu with ground pork, nasi goreng crab (fried rice) coated with egg and Chinese spinach in water in an oyster sauce. Wow! Full of flavor in every corner of the bowl… and there are no corners, that's how good it was.
While we did our best to finish, we took the leftovers home. I made a little snack for us later that weekend.
Obviously, I have a lot more to share with you over this needed weekend. Stay tuned! Good meal and thanks for reading.
Kysha Harris has been a food writer and editor, food producer, consultant, and owner of SCHOP !, a personalized catering service in New York City for over 18 years. She is the new Culinary Editor at www.TheSpruceEats.com. Follow her on Twitter and Instagram, @SCHOPnyc, on Facebook, / SCHOPnyc.
Questions, comments, requests, feedback, invitations! Email us at [email protected] Follow us on Instagram, Twitter and Facebook @NYAmNewsFOOD,