County Official: Steel is mostly in place in Harrison County, West Virginia General Service Annex | New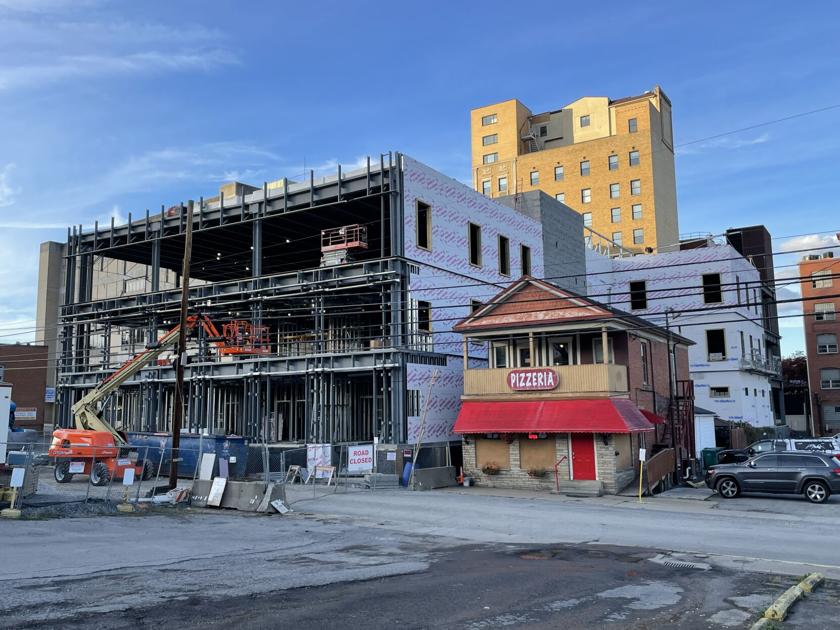 CLARKSBURG, Va. (WV News) – Despite some delays due to material availability, progress continues on construction of the Harrison County General Service Annex in downtown Clarksburg, a county official said.
A majority of the steel is now in place to frame the 72,000 square foot building, which will house the county commission, the county clerk's office and voter registration, the assessor's office, the office of the taxes, planning service and community corrections when it opens.
County administrator Laura Pysz said the progress was evident to anyone driving around the construction site.
"Every day it seems like there is something new," she said.
Work on the frames and channels on the exterior of the building, as well as on the interior frame, continues. Steps are also being installed, Pysz said.
This week crews will pour the transformer base and plumbing and piping work is underway, she said.
Duct work is 70% complete in the basement and work on the first floor ducts began on Monday. An electrician has started work on the ground floor and floor drains are being installed in the garage.
"I wouldn't say we're ahead of schedule, but we're happy with the progress," Pysz said. "They are doing a fantastic job."
The cost of building materials and materials is a topic of conversation and concern at every contractor meeting.
"This is something that we are trying to resolve throughout the project," she said.
Pysz said the contractors are confident that the work that needs to be completed before winter, including the roof, will be completed on time.
Harrison County Commissioner David Hinkle, the only county commissioner left to vote in favor of the annex building contract, said he had not come to see the progress in the past two weeks, but said he continued to believe the annex would be an asset. to the county when completed.
"It's going to get to where we can get people to have space in the future," he said. "Right now we have people stacked on top of people, and we don't have room for expansion into the existing courthouse. I think that will just give… the workforce a better atmosphere of job."
At the committee's last meeting, held on October 27, Pysz called on the commissioners to hold a working session to begin discussions on what will happen in the courthouse once the annex is completed and the offices moved. The date of this working session has not yet been announced.
Senior Editor JoAnn Snoderly can be reached at 304-626-1445, by email at [email protected] or on Twitter at @JoAnnSnoderly.